Welcome to Sea Salt Lounge & Grill, your peaceful retreat in Patong, Phuket.
Enjoy sweeping views across Patong Bay with its shimmering clear waters. Whether you fancy a breezy get-together or romantic candlelit dinner, you will be in the heart of Patong, complemented by our warm service and mouth-watering dishes. Experience a tranquil and artistic vibe in our sea-view eatery, perfectly in tune with the surroundings.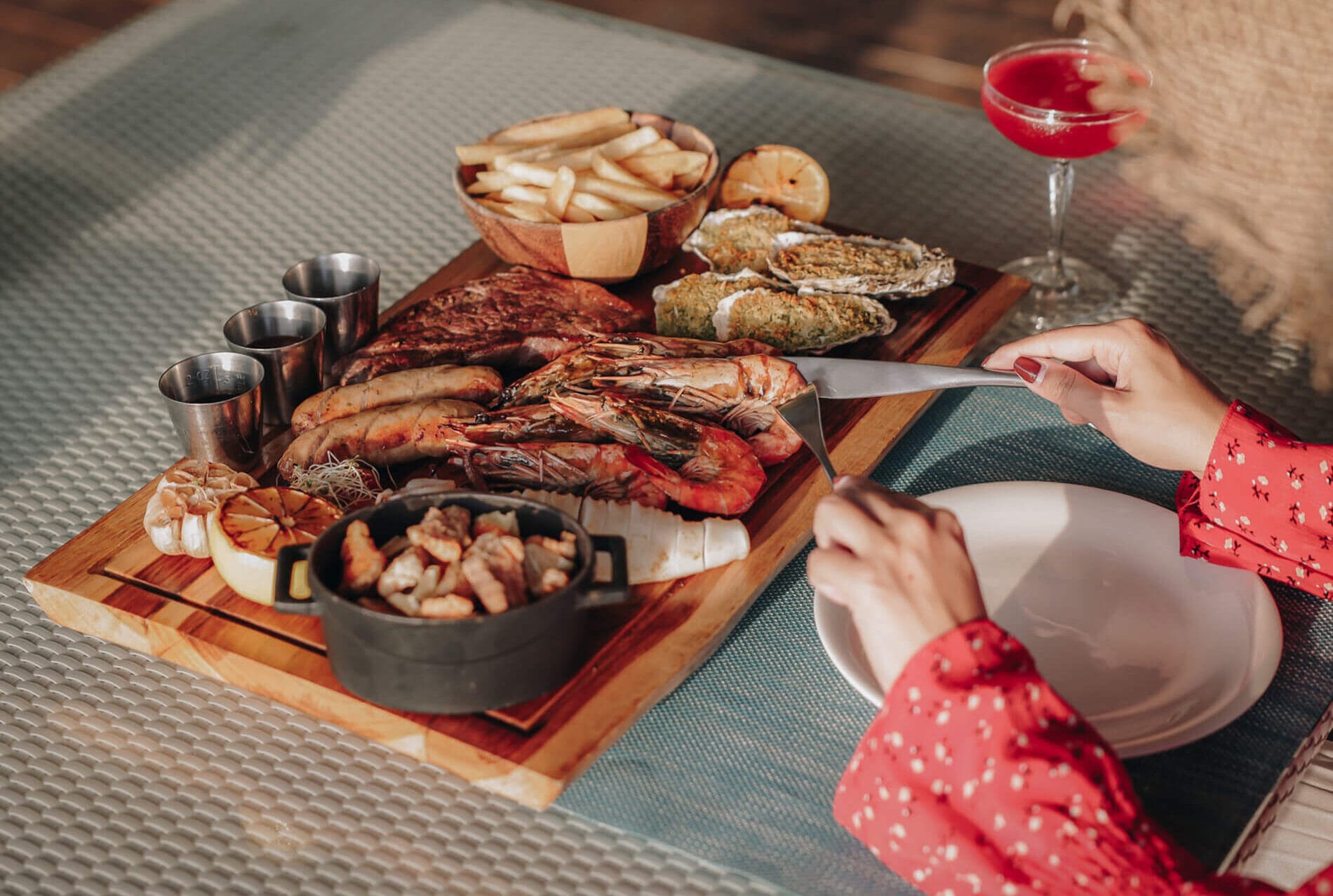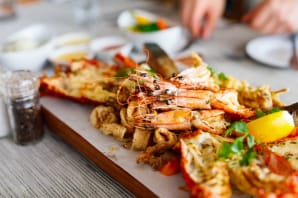 At Sea Salt Lounge & Grill, we love creating memorable moments for you. Discover our special deals and offers, designed to make your time with us even more unforgettable. Recognised as one of Phuket's finest dining experiences, dive into our delightful range of treats and exceptional offerings.
50% Discount
On selected drinks*
13:00 – 15:00 Hrs.
Free Fire Show
Every Monday, Thursday and Sunday
9:00 PM onwards
For An Open Air Dining Experience, Visit Sea Salt
Whether you are seeking a laid-back outdoor meal with friends, a cosy, romantic candlelit dinner, anniversary celebration for a special occasion, Sea Salt Lounge & Grill in Patong has got you covered. We cater to all your culinary wishes, aiming to create cherished memories for every event.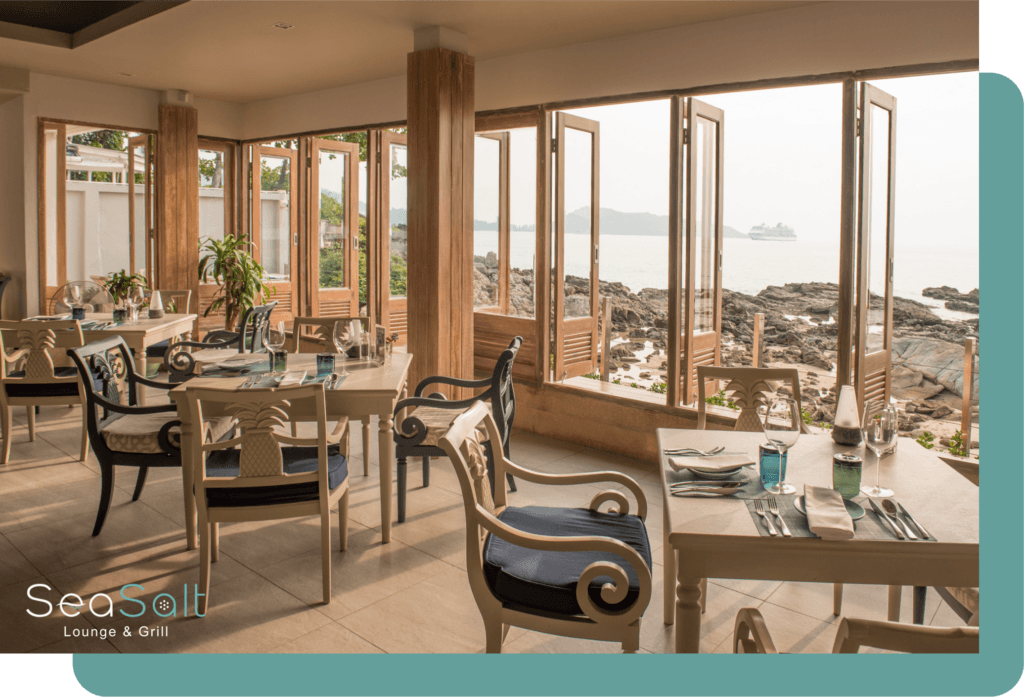 Stay Informed with Our Newsletter for the Latest Updates!
Join our group and maintain an informed awareness of the most recent events to ensure an ongoing interaction with the rich tapestry that captures the essence of the beauty of this sunset restaurant.
See What Others Think of Sea Salt Lounge & Grill.
Perfect Perfect, an amazing setting, on the water, great to see the sunset. The service was excellent and the cuisine was amazing. The surf & turf platter was sensational, a great mix of quality seafood and delicious steak. Combine this with beautiful cocktails to make an amazing night.
Good view sunset Sunset was great. View good. Seating and area good. Staff very good.Location easy 300 baht ride from patongDesert good. But main meals bland tasteless needs improve, Suggest staff taste own foods now and thenYes would go back
Drinks Wir haben dort nur etwas getrunken. Man hat da eine sehr schöne Aussicht und auch viele die nur am fotografieren sind. Es hat etwas gestört, da sie ständig vor dir rum Posen. Sehr touristisch.
Sea Salt Lounge & Grill a little bit off Patong; but still easy to reach; nicely located at the sea (rocky beach) which a very nice view - food was good; staff could do their job better; prices are too high in comparison of food quality - you pay location and view; but still 4 points (no real big cons)
Beautiful restaurant We loved this restaurant! We ate here several times during out time in Patong. The restaurant is beautiful...right on the beach and so pretty. The food was amazing. Great for a light snack or a full dinner! They also have an amazing fire show on certain nights!
Looking for a Stunning Sea-view Restaurant in Phuket?

At Sea Salt Lounge & Grill, we believe every picture tells a story. Dive into our gallery and immerse yourself in a world of vibrant colours, culinary masterpieces, and breathtaking views. Experience one of the best romantic restaurants in Phuket.